This time the new article series on casino game providers and slot reviews goes to a very cool casino game provider: Yggdrasil!
Yggdrasil is an online casino game provider founded in 2013 and is based in Malta. The first casino license was received in 2013 and already in 2014 Yggdrasil switched from old Flash technology to modern HTML5 based slots.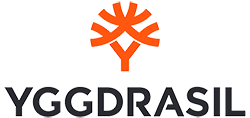 Yggdrasil game portfolio features now over 70 video slots, 3 blackjack games and one Golden Chip Roulette game.
All slots I tested were very high quality in music, sounds, animation, gameplay and bonus features. Yggdrasil seems to be just on another level when compared to many other less skilled casino game providers.
In my opinion Yggdrasil is probably one of the TOP 3 casino game provider in the world in game quality, special features and gameplay smoothness.
Read more about Yggdrasil slots here from the special article!