Martial arts event UFC 235: Jones vs. Smith is coming the next weekend on Saturday, March 2, 2019. Read this article to find out where to place Bitcoin bets on the event!
Best sites for UFC 235 Bitcoin betting and some examples on the odds
The odds are on European format, so for example odds of 6.86 means that 1 mBTC bet will return 6.86 mBTC if won. Odds are read on Friday March 1, so it is possible that the odds chance when going closer to the event.

1) Cloudbet UFC Bitcoin betting

Cloudbet offers winner bets and also total rounds count on each match
Odds to win: Jon Jones (1.09) and Anthony Smith (6.86)
On the same match: Over 1.5 rounds (1.63) or Under 1.5 rounds (2.23)
2) FortuneJack UFC Bitcoin betting

FortuneJack offers "to win" bets on all matches on UFC 235
Odds to win: Jon Jones (1.11) and Anthony Smith (7.05)
3) 22Bet UFC Bitcoin betting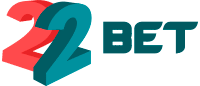 22Bet offers very much Bitcoin betting options on UFC 235.
Odds to win: Jon Jones (1.115), draw (71) and Anthony Smith (6.65)
Some examples of the special bets:
Points victory – Jon Jones (8.00)
Points victory – Anthony Smith (15.00)
Win by submission – Anthony Smith (18.00)
Anthony Smith will win in round 5 (40.00)
Bout will end in the first 60 seconds of the 1st round: YES (12.50)
Anthony Smith will win in round 5 with submission (75.00)
4) Sportsbet.io UFC Bitcoin betting

Sportsbet.io offers "to win" bets on all matches on UFC 235
Odds to win: Jon Jones (1.10) and Anthony Smith (6.00)
5) OneHash UFC Bitcoin betting


OneHash offers interesting "mutual bets" on UFC 235
Mutual betting is a system in which all bets are placed together in a pool and payoff odds are calculated by sharing the pool among all winning bets.
Mutual betting is very simple:

A bettor chooses a side to place his bet
Every bet made influences the winning multiplier until the pool closes
After the match outcome, winners split the pot proportionally to their contribution
Closed Down
Some background of UFC 235
A UFC Light Heavyweight Championship bout between two-time champion Jon Jones and challenger Anthony Smith is expected to headline the event.
A UFC Welterweight Championship bout between current champion Tyron Woodley and The Ultimate Fighter: American Top Team vs. Blackzilians welterweight winner Kamaru Usman has been slated for the event and is expected to serve as the co-headliner.[3]
As a result of the cancellation of UFC 233, a welterweight bout between former UFC Welterweight Champion Robbie Lawler and promotional newcomer and former Bellator Welterweight World Champion Ben Askren (also former ONE Welterweight Champion) was rescheduled for this event.[4]
A women's bantamweight bout between former UFC Women's Bantamweight Champion Holly Holm and Aspen Ladd was expected to take place at the event. However on January 31, it was reported the matchup was scrapped due to undisclosed reasons and both fighters are expected to face new opponents in other events.[5]
Thomas Almeida was expected to face Marlon Vera at the event. Almeida pulled out of the fight on January 31 citing an injury.[6] He was replaced by Frankie Saenz.[7] However, the fight was cancelled entirely on February 27 when Vera pulled out of the fight due to illness.[8]
Former interim title challenger Ovince Saint Preux was expected to face Misha Cirkunov at the event. However on February 11, it was announced that Saint Preux suffered an injury and was pulled from the fight.[9] He was replaced by Johnny Walker.[10]
Yadong Song was expected to face The Ultimate Fighter: Latin America bantamweight winner Alejandro Pérez at the event, but pulled out of the bout on January 11 due to an undisclosed reason. He was replaced by Cody Stamann.[11]
Source: UFC 235 Wikipedia page
Here you can see all the Bitcoin betting sites and their bonuses.