Wonderful winter delights come when you spin at Winz! To celebrate the festive season and all the magic that is in the air, Winz Casino has an extraordinary X-mas Winter Bonanza Quest on right now. 
This is the place to share in the joys of the holidays because there is a $30,000 individual prize pool wrapped up waiting to be handed out to all participating players, and the most dazzling gift of all is a share of a whopping $150,000 prize pool for the first three players to finish the jolly quest. And what's more… you have until 1 March 2022 to plow through the snow and get your gifts.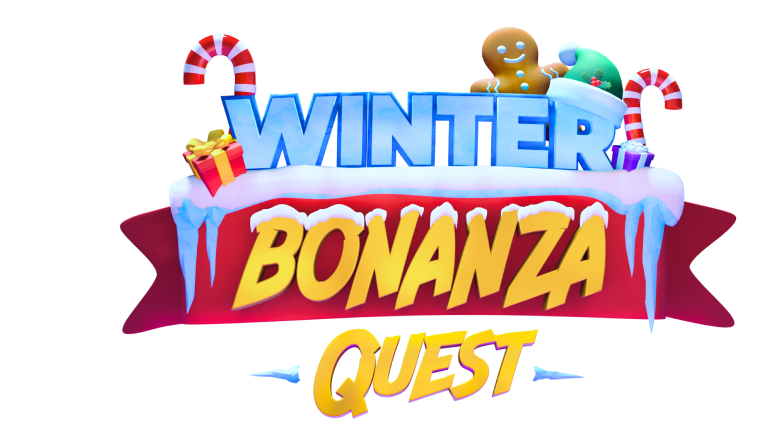 A quest filled with cheer and gift-giving
Ring in Christmas with Winz and the Winter Bonanza Quest where you'll be leveling up on a merry map in a tiny tinsel town where candy canes, igloos, Santa's sleighs, snowmen, castles, gingerbread men, wrapped gifts, cookies, and Christmas trees surround the charmed village where the quest takes place. 
On the map, there are 40 levels to pass, with each one giving a special prize. So you can be sure that this celebration has sensational surprises waiting for players around every turn. And, if you're one of the first three to make it all the way to the mega treasure at Level 40 then you'll be spoiled with a share of a massive $150,000 – a gift like this is a Christmas miracle! 
How to unlock the snowy surprises and make it to the top
Like most tournaments, races, level-up promotions and quests, the Winter Bonanza Quest works on a competition point system, complete with a progress bar and leaderboard.
You can earn competition points and completing levels by playing any of Winz Casino's slot games with any currency. A certain amount of points are needed to move from level to level. You can find the detailed Points Earn Rate in the Participation Terms of the quest, or you can simply refer to the progress bar to see how far you are from reaching the next level. 
One point is equal to $1.30 or equivalent in other currencies. As you achieve levels, prizes will be credited into your account every time you level up. To make things easy, the leader's position is of a snowman, so you know who you need to beat. 
Remember, to get your piece of the Christmas pie, table games do not count towards the quest, and only real money bets are accepted. 
These are the winter wins you can expect
Each participating player will have a $30,000 individual prize pool to play for, which will be distributed in the form of free spins, and cash prizes as you make your way through the map. There is a prize for every single level that is passed, and they have no wagering requirements – woohoo!  
The first three players to make it all the way to Level 40 will have their share of $150,000. The first player to reach the top will get $75,000 all to themselves, the second player will get $50,000, and the third will get $25,000. Now this is life-changing money!  
The race for the treasure chest is on! 
Battle it out this winter, against other Winz opponents for the epic prizes on offer in the Winter Bonanza Quest.
This Christmas dream can come true for you. And if you need any more convincing, check out our review of the awesome Winz Casino here.
Good luck and say hey to Santa along the way.