We worked hard and just got out the fresh new design! Please tell us what you think? About 95% of the pages are now updated and the rest are online this week.
Also page speed should be better. Some coding was done under the hood 🙂
The front page has gone the biggest overhaul, now it lists the top Bitcoin casinos more clearly I think!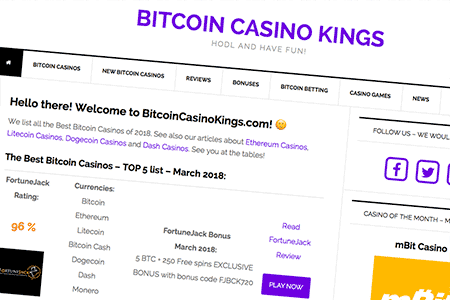 The color theme is now purple and orange…some bright colors to make your day more energizing? At least we hope so! You can leave your comments here, send us mail or go to the contact form. Thank you 🙂
Best Regards,
Bitcoin Casino Kings team